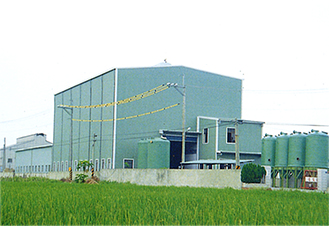 Dar Jia Fiberglass Reinforced Plastic Co., Ltd. was founded in 1985. Our factory spans an area of 10,000m2, and we possess high levels of professional expertise and the ability for construction coordination and management.
  Under the steady leadership of the Chairman, Dar Jia has upheld the spirit of integrity, enthusiasm and innovation to transform from labor-intensive production to technology-oriented production. We strive to accomplish a high value added and high quality manufacturing approach.
  With years of design and manufacturing experience, Dar Jia has a professional design and R&D team and conducts frequent collaborations with academic institutions in Europe, USA, Japan and Taiwan; therefore, our technological sophistication has reached top international standards. In 1988, we collaborated with Japanese Company to learn F.G.D. and TANK lining technology, as well as develop the GLASS FLAKE LINING business. In 1992, in order to improve THERMOPLASTIC technology, we purchased ARMOUR PLASTIC technology from a Canadian company, and we implemented F.R.P. design, structural calculation, drafting and manufacturing in accordance with the ASME-RTP international regulations. By pursuing precision and accuracy, we aim to satisfy our clients' demands and achieve the optimal economic benefits.
  Our team of experts applies strict, professional quality and highly efficient operational approach to the manufacturing of F.R.P. equipment, piping and equipment installation in order to fulfil our clients' requirements and objectives. The perfect combination of structural quality, cost and delivery timeframe offers our clients with the most sophisticated service.
  Over the years, Dar Jia has proactively participated in major international composite material and plastics exhibitions as well as introduced new materials to develop the diversity of our products and elevate product quality. Apart from upholding our core competencies and innovativeness, we also carefully monitor the global trend to create the firm foundations for a sustainable enterprise.